Швейцария

Жан-Дени Делетраз

Delétraz, Jean-Denis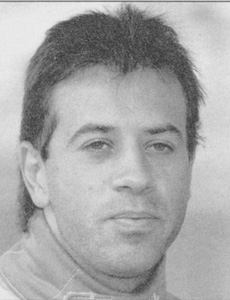 (c) 'Who is Who' by Steve Small, 2000
Сезонов в Ф1:

Лет в Ф1:

2

Гран При:

Старты:

3

Победы:

- подряд:

Подиумы:

- подряд:

Поул-позиции:

- подряд:

Первый ряд:

- подряд:

Быстрые круги:

- подряд:

Лучший финиш:

Лучший старт:

24

Дубли:

Хет-трики:

Лидирование старт/финиш:

Большие шлемы:

Круги:

- лидирования:

Километры:

- лидирования:
With the cost of competing in Formula 1 escalating out of sight in the mid-nineties, the more impoverished teams towards the back of the grid increasingly looked to drivers who could bring a healthy budget to make ends meet. Thus began the worrying trend of pilots of modest pedigree making up the numbers. Certainly Delétraz's qualifications to compete at the highest level looked questionable, especially given his lack of recent top-flight competition, when he turned up to drive for Larrousse in Adelaide in 1994.
The wealthy Swiss had made a promising start to his career in French FF1600 back in 1985, but achieved littie in two seasons of Formula 3 thereafter. His F5000 credentials were bolstered by a couple of third places for the GDBA team in 1988, but otherwise his record was unimpressive. Given Pacific's desperate financial state at the end of 1995, they could be excused for taking any lifeline thrown when he bought his rides, but the deal merely delayed the team's inevitable demise.
Delétraz has since continued his racing activities quite competitively in sports car racing, campaigning a McLaren F1 GTR, the factory Lotus GT and a Ferrari 333SP in partnership with Fabien Giroix.
(c) 'Who is Who' by Steve Small, 2000