Франция

Жак Лаффит

Laffite, Jacques

Laffite, Jacques-Henri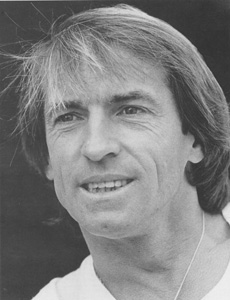 (c) 'Who is Who' by Steve Small, 2000
Сезонов в Ф1:

Лет в Ф1:

13

Гран При:

Старты:

174*

*не стартовал:

11

Победы:

- подряд:

2

Подиумы:

- подряд:

3

Поул-позиции:

- подряд:

2

Первый ряд:

- подряд:

2

Быстрые круги:

- подряд:

2

Лучший финиш:

Лучший старт:

1

Дубли:

Хет-трики:

2

Лидирование старт/финиш:

Большие шлемы:

1

Круги:

- лидирования:

284

Километры:

- лидирования:
Год

Команда

Шасси
1974
Frank Williams Racing Cars
Iso Marlboro FW02
1975
Frank Williams Racing Cars

Williams FW02 (ISO-Marlboro IR)

Williams FW04
1976
Ligier Gitanes

Ligier JS5
1977
Ligier Gitanes

Ligier JS7
1978
Ligier Gitanes

Ligier JS7

Ligier JS7/9

Ligier JS9
1979
Ligier Gitanes

Ligier JS11
1980
Equipe Ligier Gitanes

Ligier JS11/15
1981
Equipe Talbot Gitanes

Talbot-Ligier JS17
1982
Equipe Talbot Gitanes

Talbot-Ligier JS17

Talbot-Ligier JS17B

Talbot-Ligier JS19
1983
TAG Williams Racing Team

Williams FW08C

Williams FW09
1984
Williams Grand Prix Engineering

Williams FW09

Williams FW09B
1985
Equipe Ligier

Ligier JS25
Equipe Ligier Gitanes

Ligier JS25
1986
Equipe Ligier

Ligier JS27
The smiling countenance of Jacques Laffite brightened the Grand Prix scene for more than a decade, during which he was a consistent performer who really excelled only when his car was absolutely on the pace - but then he simply flew.
His introduction to the sport was as a mechanic to Jean-Pierre Jabouille during his 1968 F3 season. Jacques resolved to race himself and started in Formula France before hitting the French F3 trail in the early seventies. In 1973 he won the French F3 championship in his Martini, and came close to taking the British John Player title as well, his splendid season including big wins in the prestigious Monaco and Pau GPs. With backing from BP France, Laffite moved into Formula 2 in 1974 with a March-BMW, soon establishing himself among the front-runners and winning a round at the Salzburgring. Having tried a number of drivers during the first half of the season, Frank Williams decided on Jacques for the German GP, and although his race ended in a shunt he had impressed more than the previous incumbents and settled in for the next season and a half. In 1975 Williams were very much in the doldrums, but Laffite profited from others' misfortune to provide the team with a much-needed second place in Germany. In Formula 2 meanwhile, racing an Elf-backed Martini, Jacques clocked up six victories, edging out Jabouille to secure the European title, and he also took the Kauhsen/Autodelta Alfa T33 to victory at Dijon, Monza and the Nürburgring.
Ousting the originally nominated driver, Jean-Pierre Beltoise, Laffite joined Guy Ligier's debutant Ligier-Matra team for 1976 and quickly became a favourite son at Vichy, working hard to bring the car to a competitive pitch. He was rewarded with a win at Anderstorp in 1977, but it soon became clear that Cosworth power was a necessity for sustained success. At the beginning of 1979, now partnered by Depailler, Jacques flashed to victory in the opening two Grands Prix, but the dominance could not be sustained, as development brought more questions than answers. He took another win at Hockenheim the following season, but plans were already afoot to return to Matra power in 1981 under the Talbot banner. The team enjoyed a remarkably consistent season, and a strong run saw Laffite take two wins and make a late bid for the title before finishing fourth just behind Piquet, Reutemann and Jones. The promise evaporated in 1982, however, and Jacques managed only two points-scoring finishes all year, prompting his return to Williams on a two-year deal to drive alongside Keke Rosberg.
His year began soundly, but the Cosworth car became less and less competitive and Laffite suffered the late-season embarrassment of non-qualification at Monza and Brands Hatch. Things picked up in 1984, but with Rosberg extracting the very maximum from the car, the Frenchman's efforts seemed pedestrian by comparison.
Despite rumours of retirement, Jacques returned to Ligier and rediscovered some of his form of old, enough at least to ensure that his beaming smile appeared on the rostrum from time to time. Perhaps spurred by the arrival of Arnoux, Laffite produced some sparkling displays in 1986, even leading the Detroit race briefly. Then came a multiple shunt at the start at Brands Hatch which left the unlucky Jacques trapped in his car with both legs broken. His Grand Prix career was over.
Jacques was to return to the circuits, enjoying the cut and thrust of the French touring car series over the ensuing seasons. In 1995 he was still a regular in the Supertourisme series driving an Opel Vectra, but now races mainly for fun in selected events. He also made a welcome return to the Grand Prix paddock working for Ligier in a PR capacity.
(c) 'Who is Who' by Steve Small, 2000