Великобритания

Дерек Уорик

Warwick, Derek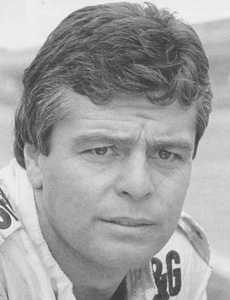 (c) 'Who is Who' by Steve Small, 2000
| | | |
| --- | --- | --- |
| Родился: | 27.08.1954 | Олсфорд, Гэмпшир |
Сезонов в Ф1:

Лет в Ф1:

13

Гран При:

Старты:

146*

*не стартовал:

16

Победы:

- подряд:

Подиумы:

- подряд:

2

Поул-позиции:

- подряд:

Первый ряд:

- подряд:

Быстрые круги:

- подряд:

Лучший финиш:

Лучший старт:

3

Дубли:

Хет-трики:

Лидирование старт/финиш:

Большие шлемы:

Круги:

- лидирования:

16

Километры:

- лидирования:
Год

Команда

Шасси
1981
Candy Toleman Motorsport

Toleman TG181
1982
Candy Toleman Motorsport

Toleman TG181C
Toleman Group Motorsport

Toleman TG181C

Toleman TG183
1983
Candy Toleman Motorsport

Toleman TG183B
1984
Equipe Renault Elf

Renault RE50
1985
Equipe Renault Elf

Renault RE60

Renault RE60B
1986
Motor Racing Developments

Brabham BT55
1987
USF&G Arrows Megatron

Arrows A10
1988
USF&G Arrows Megatron

Arrows A10B
1989
Arrows Grand Prix International

Arrows A11
1990
Camel Team Lotus

Lotus 102
1993
Footwork Mugen Honda

Footwork FA13B

Footwork FA14
Sometimes there seems to be no justice in motor racing. For a driver as committed and talented as Derek Warwick to have toiled for more than a decade and taken part in nearly 150 Grands Prix without even a single victory must be particularly galling. Yet there is no bitterness from the down-to-earth Hampshireman, who in the early days of his Formula 1 career looked a likelier prospect than Nigel Mansell.
After the hurly-burly of stock car racing, Derek funded his own early career in Formula Ford. He took second place in the 1976 DJM championship in his Hawke, before moving into Formula 3 the following year with a Chevron. In 1978 Warwick became embroiled in a terrific three-way battle with Piquet and Serra, winning the Vandervell F3 championship and emerging as runner-up to Nelson in the BP series. Moving to Formula 2 in 1979 with a Theodore Racing-entered March brought little cheer, but a switch to Toleman for 1980 signalled the start of a great relationship with the emerging team. That first year was in Formula 2, and he won two races (at Silverstone and Monza) as his more experienced team-mate Brian Henton took the coveted European title. Flushed with their success, Toleman made the jump to Formula 1 the following year but it proved to be a tough baptism for Derek, who managed to qualify only at the season's final race.
Things could only get better, and they did. In 1982 and 1983 Warwick battled away in the Pirelli-shod turbo car, scrapping ferociously for every place, no matter how far down the field. This fighting spirit no doubt helped to earn him his chance when the call came from Renault to race for them in 1984. Derek was never to get closer to that elusive Grand Prix win than on his debut for the team at Rio, where he was leading comfortably when the suspension collapsed. Somehow that blow seemed to set the tone for a season which failed to meet expectations of both the car and the driver. Then came the worst decision of Warwick's career - to stay with Renault in 1985. The year was a personal disaster, and the offer of a seat at Williams which he rejected and was taken by Mansell instead must always haunt him. When the French team pulled the plug on their Formula 1 effort, Derek was an out-of-work Grand Prix driver. A Jaguar sports car ride was his only realistic option for 1986 but he did a fine job for the team, missing the drivers' championship by just one point. However, the tragic death of Elio de Angelis found Warwick making a swift return to the Grand Prix scene with the difficult 'lowline' Brabham BT55, a car with which nobody could have found success.
Warwick then joined Arrows, who, like their new driver, were still looking for their first Grand Prix victory, and this was their tenth season of trying. In the three years he was to stay with the team, a few worthwhile results were achieved, but the cars were mediocrity personified. A switch to the well-funded but disorganised Lotus team in 1990 was probably the bottom of the barrel for poor Derek, who showed incredible bravery at Monza, where he crashed spectacularly at the exit of the Parabolica, only to calmly walk back to the pits to take the spare car for the inevitable restart, and then at Jerez, where he raced despite Donnelly's disturbing accident in practice.
Derek then took another Formula 1 sabbatical to return to sports car racing, first with Jaguar in 1991 and then the following year with Peugeot, with whom he was to enjoy the sweet taste of victory at Le Mans and also share the drivers' championship with team-mate Yannick Dalmas. However, Warwick's cheerful presence was to be found in the Formula 1 paddocks yet again in 1993, as he teamed up with Jack Oliver once more in the renamed Footwork team. The year was better than the team had experienced for some time but, even with the expensive acquisition of the TAG/McLaren active suspension system, the cars were top-six runners at best.
At the end of the season, rightly no longer interested in Formula 1 if he could not have a competitive car, Warwick stepped back to consider his options, which as it turned out were none, or none that excited him. So he took a year out before signing to drive for Alfa Romeo in the 1995 BTCC. Unfortunately once again it was the story of Derek's career: right car - wrong time.
Warwick (apart from sharing a Courage at Le Mans with Jan Lammers and Mario Andretti) then took another sabbatical to set up his own BTCC team, Triple Eight Race Engineering, which was to run the works Vauxhall Vectras. Two seasons driving one of the cars brought more frustration than success, though a win at Knockhill in 1998 gave Derek the satisfaction of claiming a BTCC victory before standing down from driving duties to continue in a management role with his team.
(c) 'Who is Who' by Steve Small, 2000