Франция

Филип Альо

Alliot, Philippe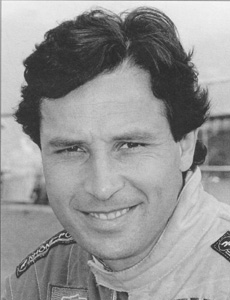 (c) 'Who is Who' by Steve Small, 2000
Сезонов в Ф1:

Лет в Ф1:

11

Гран При:

Старты:

109*

*не стартовал:

13

Победы:

- подряд:

Подиумы:

- подряд:

Поул-позиции:

- подряд:

Первый ряд:

- подряд:

Быстрые круги:

- подряд:

Лучший финиш:

Лучший старт:

5

Дубли:

Хет-трики:

Лидирование старт/финиш:

Большие шлемы:

Круги:

- лидирования:

Километры:

- лидирования:
Год

Команда

Шасси
1984
Skoal Bandit Formula 1 Team

RAM 02
1985
Skoal Bandit Formula 1 Team

RAM 03
1986
Equipe Ligier

Ligier JS27
1987
Larrousse Calmels

Lola LC87
1988
Larrousse Calmels

Lola LC88
1989
Larrousse Calmels

Lola LC88B
Equipe Larrousse

Lola LC89
1990
Ligier Gitanes

Ligier JS33

Ligier JS33B
Ligier JS33C
1993
Larrousse F1

Larrousse LH93
1994
Tourtel Larrousse F1

Larrousse LH94
Marlboro McLaren Peugeot

McLaren MP4-9
A late starter in racing, Philippe tried his hand at the Motul racing school in 1975 and did well enough to embark on a season in Formule Renault in 1976, abandoning his studies in political science in the process.
Alliot spent two seasons in the shadow of one Alain Prost before clinching the Formule Renault title in 1978. The next four seasons were devoted to climbing the ladder in F3. He was third in the French championship in 1979 and spent three seasons contesting the European championship (finishing fifth, third, then fifth again) before a season in F2 in 1985, where he was always quick but prone to error in the ORECA Martini. The highlight of his season came with his third place at Le Mans, sharing the Kremer Porsche with Mario and Michael Andretti.
Alliot moved up into the big league with the underpowered, underfinanced RAM-Hart but his two seasons with the team were littered with shunts and no points were scored. So it was back to ORECA and F3000 for 1986, Alliot taking his March to victory in the round at Spa, but then an opportunity to drive for Ligier arose after Lafflte's accident at Brands Hatch. Philippe caused a stir by keeping pace with Arnoux and scored a point in Mexico - which was enough to interest Larrousse, for whom he raced for the next three seasons. He then returned to Ligier, where chassis of various appellations (JS33, JS33B and JS33C) were all subjected to a comprehensive crash-testing programme.
It was therefore surprising that he should have been invited to join Jean Todt's Peugeot sports car team for 1991-92. Paired with Mauro Baldi, he won three times (Suzuka '91, Donington and Magny Cours '92) as the French manufacturer trampled all over meagre opposition and the sports car championship headed for extinction. Far from being an endangered species, a more self-confident Alliot then bounced back into Formula 1 for the third time at the age of 39 with Larrousse. At the behest of his former sports car entrant, Philippe was brought into the McLaren-Peugeot squad for 1994, but his role was largely confined to testing, Ron Dennis preferring the talents of Martin Brundle. Eventually he did get one race - deputising for the suspended Häkkinen in Hungary - before reappearing for Larrousse, just once, at Spa. Realising that his days in Grands Prix were over, Alliot hit the French Supertourisme trail in 1995 with a works Peugeot.
In 1996 Philippe raced in the Le Mans 24 Hours for Courage Competition, but the car he was sharing was eliminated after a stuck throttle pitched it into the wall (with Alliot at the wheel) when holding fourth place.
(c) 'Who is Who' by Steve Small, 2000