Новая Зеландия

Крис Эймон

Amon, Chris

Amon, Christopher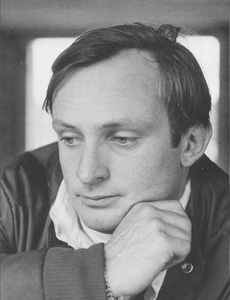 (c) 'Who is Who' by Steve Small, 2000
Сезонов в Ф1:

Лет в Ф1:

14

Гран При:

Старты:

95*

*не стартовал:

20

Победы:

- подряд:

Подиумы:

- подряд:

2

Поул-позиции:

- подряд:

2

Первый ряд:

- подряд:

4

Быстрые круги:

- подряд:

2

Лучший финиш:

Лучший старт:

1

Дубли:

Хет-трики:

Лидирование старт/финиш:

Большие шлемы:

Круги:

- лидирования:

183

Километры:

- лидирования:
Год

Команда

Шасси
1963
Reg Parnell Racing
Lola Mk4A

Lotus 24
1964
Reg Parnell Racing

Lotus 25
1965
Ian Raby Racing

Brabham BT3
Reg Parnell Racing

Lotus 25
1966
Chris Amon

Brabham BT11
Cooper Car Co

Cooper T81
1967
Scuderia Ferrari SpA SEFAC

Ferrari 312/67
1968
Scuderia Ferrari SpA SEFAC

Ferrari 312/67

Ferrari 312/68
1969
Scuderia Ferrari SpA SEFAC

Ferrari 312/69
1970
March Engineering

March 701
1971
Equipe Matra Sports

Matra Simca MS120B
1972
Equipe Matra

Matra Simca MS120C

Matra Simca MS120D
1973
Martini Racing Team

Tecno E731

Tecno PA123B
Elf Team Tyrrell

Tyrrell 005
1974
Chris Amon Racing

Amon AF101
Team Motul BRM

BRM P201
1975
HB Bewaking Team Ensign

Ensign N175
1976
Team Ensign

Ensign N174

Ensign N176
Walter Wolf Racing

Wolf Williams FW05 (Hesketh 308C)
Chris Amon will always be best remembered as a notoriously unlucky driver who never managed to win a World Championship Grand Prix, for whenever he seemed poised to triumph dame fortune frowned and poor Chrissie was left to rue his unkind fate.
A New Zealand sheep farmer's son, Chris was racing a Maserati 250F by the age of 18, and he so impressed Reg Parnell in the 1962-65 winter series that he was invited to join the Parnell Grand Prix line-up at the tender age of 19. Amon learned quickly with the team, but the patron's untimely death was a big blow, and by 1965 Chris was spending most of his time with Bruce McLaren and his fledgling organisation, racing his big Elva sports cars. A proposed 1966 Grand Prix season with McLaren failed to get off the ground due to a lack of engines, so it was more sports car racing in Britain and in the Can-Am series, topped by a wonderful win for Ford at Le Mans with Bruce.
Amon's successful season was closely watched by Ferrari, who signed him for 1967. He got off to an encouraging start with wins in the Daytona 24 Hours and Monza 1000 Km, but then came turmoil. With Bandini killed, Parkes injured and Scarfiotti quitting, a huge burden fell on Chris's shoulders and he responded brilliantly with a string of great drives which continued into the following season, coming closest to a win in the 1968 British GP where he had a classic battle with Jo Siffert. The 1969 season started brightly, Chris taking a Dino 166 to the Tasman series and winning the championship, but the strain of the factory's huge racing programme was beginning to show, and F1 suffered most. Frustrated, Chris jumped ship to drive the new works March in 1970, winning the International Trophy and taking a superb second to Rodriguez at Spa, but the team's limitations were soon apparent and, despite an excellent run of placings, he signed a big two-year deal with Matra for 1971-72. A splendid aggregate win in the non-title Argentine GP boded well only for luck to desert him at crucial times, most cruelly at Monza when he lost his visor, and then at Clermont Ferrand when nobody could live with him until a puncture intervened.
With Matra's withdrawal, Chris agreed a return to March for 1973 but a disagreement saw him sensationally sacked at the start of the year. It was to be the start of a downward Formula 1 spiral for the Kiwi, who became progressively dispirited as he saw his efforts go to waste, first at Tecno and then disastrously in 1974 with his own Amon project. Even guest drives for Tyrrell and BRM failed to ignite the latent spark until, seemingly washed up, Chris accepted a drive in Mo Nunn's Ensign late in 1975. Suddenly there was a sense of purpose and in 1976 the old Amon was back, with a superb drive at Kyalami until a fuel problem halted his progress. The new MN176 was a cracking little chassis and Chris really flew, but unfortunately it was fragile and after a couple of very lucky escapes when things broke he decided to get out in one piece, finally quitting F1 for good after being T-boned in a practice collision at Mosport driving for Wolf. Although he raced briefly in Can-Am in 1977, Chris then married for the second time and returned to New Zealand to tend the family farm.
(c) 'Who is Who' by Steve Small, 2000