Франция

Жан Алези

Alesi, Jean

Alesi, Giovanni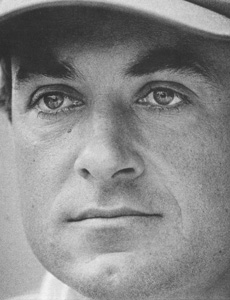 (c) 'Who is Who' by Steve Small, 2000
| | | |
| --- | --- | --- |
| Родился: | 11.06.1964 | Монфаве, Воклюз, Авиньон |
Сезонов в Ф1:

Лет в Ф1:

13

Гран При:

Старты:

201*

*не стартовал:

2

Победы:

- подряд:

Подиумы:

- подряд:

3

Поул-позиции:

- подряд:

Первый ряд:

- подряд:

2

Быстрые круги:

- подряд:

Лучший финиш:

Лучший старт:

1

Дубли:

Хет-трики:

Лидирование старт/финиш:

Большие шлемы:

Круги:

- лидирования:

265

Километры:

- лидирования:
Год

Команда

Шасси
1989
Tyrrell Racing Organisation

Tyrrell 018
1990
Tyrrell Racing Organisation

Tyrrell 018

Tyrrell 019
1991
Scuderia Ferrari SpA

Ferrari F1-91 (642/2)

Ferrari F1-91B (643)
1992
Scuderia Ferrari SpA

Ferrari F92A (644)
Ferrari F92AT (644)
1993
Scuderia Ferrari SpA

Ferrari F93A (645)
1994
Scuderia Ferrari SpA

Ferrari 412T1 (646)

Ferrari 412T1B (646)
1995
Scuderia Ferrari SpA

Ferrari 412T2 (647)
1996
Mild Seven Benetton Renault

Benetton B196
1997
Mild Seven Benetton Renault

Benetton B197
1998
Red Bull Sauber Petronas

Sauber C17
1999
Red Bull Sauber Petronas

Sauber C18
2000
Gauloises Prost Peugeot

Prost AP03
2001
Benson & Hedges Jordan Honda

Jordan EJ11
Prost Acer

Prost AP04
What if Jean Alesi had taken up his Williams contract instead of joining Ferrari in 1991? Almost certainly the popular French driver would now be able to look back on more than just a single Grand Prix victory in what must be seen as a career that has failed to achieve anything like the success his natural talent demanded.
Jean, who was born in Avignon of Sicilian descent, demonstrated his ability early in his career when in 1986 he shook the established order in French F5. Running his own Dallara-Alfa, Alesi scored two race wins, three second places and three other top-three finishes to claim the runner-up spot behind champion Yannick Dalmas. That this was achieved without the benefit of major-sponsor backing - so prevalent in the series - was not lost on the ORECA squad, who signed Jean to race for them in 1987. He duly took the team's fifth consecutive French F5 title, but only after a disastrous early season which eventually saw the troublesome Martini chassis replaced - at Jean's insistence - by a new Dallara 387, the switch allowing him to take six successive wins on his way to the crown.
Naturally Alesi moved into the ORECA F3000 team for the following season but the campaign proved to be a huge disappointment for all concerned, Jean being particularly unhappy at the lack of rapport on the engineering side. Marlboro's decision to back Lehto and Irvine for 1989 led to a switch to Eddie Jordan's team and the pair got on famously. Not only was the F3000 championship won - albeit narrowly from Erik Comas - but Alesi stepped into the Tyrrell vacated by Michele Alboreto to score a sensational fourth place in the French Grand Prix on his F1 debut. An 18-month contract was quickly signed and Alesi set about building a reputation as a fast and fearless racer intimidated by nobody - as Senna would find at Phoenix and Berger at Monaco in 1990 - but one sometimes running at the ragged edge or beyond, as at Monza, where he spun out in a fruitless attempt to match the pace of the McLarens.
rank Williams decided he liked Jean's style and a contract was signed for him to race the Williams-Renault in 1991. However, after protracted negotiations it was announced he would be driving for Ferrari instead.
Initially he found the going tough, his relative lack of experience proving a handicap in a difficult team environment. There were drives of brilliance in 1992 - at Barcelona and Magny Cours, for example - but even more frustration in terms of solid results was to follow in 1993. Despite Ferrari's relative lack of success, Alesi signed for a further two years at Maranello, hoping the restructuring programme would bring him the success he craved. In the event 1994 turned out to be a desperately disappointing year. His early season was disrupted by a back injury sustained in a testing accident. This caused him to miss two races, and his return to the wheel was punctuated by driver errors and engine failures. The Latin blood within him reached boiling point at Monza as that elusive first Grand Prix win disappeared when the gearbox was damaged at a refueling stop.
Jean's final year with the Prancing Horse brought - after 91 races - an emotional and hugely popular win in Canada. Brilliant drives in Brazil and at the Nürburgring once again highlighted his mesmerising car control, but his volatility, surely such a factor in these performances, finally saw him fall out with Jean Todt. Finding himself surplus to requirements, he lost little time in negotiating a seat at Benetton for 1996.
On paper his chances of success were good, and a serious World Championship bid lay in prospect. In the event it was the usual cocktail of brilliance (at Monaco, where he could have won) mixed with an equal measure of stupidity (needless shunts in Australia and Japan). The 1997 season saw much the same story and, despite some excellent drives (most notably at Monza), Alesi was left to contemplate a slide further down the grid after signing a two-year deal with Sauber. Predictably, perhaps, the first season brought optimism and some sparkling performances, but the second yielded only mounting frustration at midfield obscurity followed by discord when the team failed to progress. The now-veteran Alesi joins forces with Alain Prost for 2000. It will be interesting indeed to see if this potentially volatile partnership stays the course.
(c) 'Who is Who' by Steve Small, 2000