Германия

Вольфганг фон Трипс

Trips, Wolfgang von

Trips, Wolfgang Graf Berghe von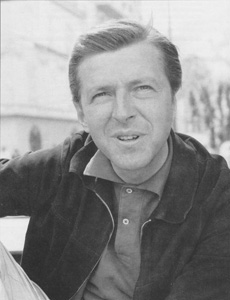 (c) 'Who is Who' by Steve Small, 2000
| | | |
| --- | --- | --- |
| Родился: | 04.05.1928 | Хоррем, Кёльн |
| Умер: | 10.09.1961 | трасса Монца, Италия |
Сезонов в Ф1:

Лет в Ф1:

6

Гран При:

Старты:

27*

*не стартовал:

3

Победы:

- подряд:

Подиумы:

- подряд:

2

Поул-позиции:

- подряд:

Первый ряд:

- подряд:

3

Быстрые круги:

- подряд:

Лучший финиш:

Лучший старт:

1

Дубли:

Хет-трики:

Лидирование старт/финиш:

Большие шлемы:

Круги:

- лидирования:

156

Километры:

- лидирования:
Год

Команда

Шасси
1956
Scuderia Ferrari

Lancia Ferrari D50
1957
Scuderia Ferrari

Lancia Ferrari 801
Lancia Ferrari D50A
1958
Scuderia Ferrari

Ferrari Dino 246
1959
Scuderia Ferrari

Ferrari 256
Dr Ing F Porsche FG

Porsche 718

Porsche 718/2
1960
Scuderia Centro Sud

Cooper T51
Scuderia Ferrari

Ferrari 246P

Ferrari 256
1961
Scuderia Ferrari SpA SEFAC

Ferrari 156
This dashing, handsome and immensely popular German aristocrat stood on the verge of the drivers' World Championship at Monza on a sunny September day in 1961. Everything was going to plan; his red Ferrari sat on pole position at the head of a two-by-two grid, cunningly arranged by the organisers to help reduce the chances of any fast non-Italian machines gaining the all-important tow. However, when the flag dropped Trips was not the quickest away and was enmeshed in the leading bunch which hammered around the banking to complete the first lap. The German was under pressure from the Lotus of Jim Clark and when the young Scot pulled out of the Ferrari's slipstream in an attempt to pass, Trips moved over too...
Clipping the front wheel of the Lotus sent the number four Ferrari out of control and it crashed up a bank and along a fence packed with spectators before rolling back down to the track. The driver lay on the circuit, flung like a rag doll; Jim Clark was wandering around unhurt but in shock as the cars sped past on their third lap; and one driver and 14 spectators were to pay the sport's ultimate price. The race went on, and team-mate Phil Hill was crowned World Champion, but Wolfgang von Trips was dead. Such were the stark realities of motor racing.
The German had always lived on the edge. His first Grand Prix appearance at Monza was ended by a practice crash when the steering failed, but he escaped serious injury this time around. In 1958 he collided with Schell on the opening lap and ended up with a broken leg. Returning to action at the start of 1959 he spun the works F2 Porsche at Monaco and eliminated the rest of his class. This sorry tally makes him seem a liability, but that was far from the case, for from the earliest days, when he took a third place in the 1955 Tourist Trophy in a Mercedes 300SLR at Dundrod, Trips was a fearless and skilled driver, particularly in sports cars. He was European hill-climb champion in 1958 in a works Porsche RSK, and in 1959 drove a brilliant race in the small-capacity Porsche in the Tourist Trophy at Goodwood to finish second ahead of Brooks' Ferrari.
By 1960 von Trips was emerging as a trusty and reliable single-seater exponent. Apart from his placings in the championship races, he won at Syracuse and Solitude for Ferrari, and took second in the F2 German GP for Porsche. His work with the rear-engined prototype car set him up for the 1961 season, and with the new 156 'sharknose' Ferrari he took his first Grand Prix win at Zandvoort in masterly style. In sports cars, the Targa Florio was won with Gendebien, and then back in F1 he coped with the early wet conditions at Aintree to extend his championship lead. Even a second place behind the genius of Moss in the German Grand Prix seemed to be sufficient, for the next race was at Monza and, surely, the title would be his…
(c) 'Who is Who' by Steve Small, 2000