Франция

Луи Розье

Rosier, Louis

Rosier, Gean-Louis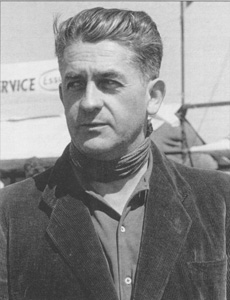 (c) 'Who is Who' by Steve Small, 2000
| | | |
| --- | --- | --- |
| Родился: | 05.11.1905 | Шап-Бьюфор, Пуи-де-Дом, Клермон-Ферран |
| Умер: | 29.10.1956 | Нейи-сюр-Сен, Париж |
Сезонов в Ф1:

Лет в Ф1:

7

Гран При:

Старты:

38

Победы:

- подряд:

Подиумы:

- подряд:

2

Поул-позиции:

- подряд:

Первый ряд:

- подряд:

Быстрые круги:

- подряд:

Лучший финиш:

Лучший старт:

6

Дубли:

Хет-трики:

Лидирование старт/финиш:

Большие шлемы:

Круги:

- лидирования:

Километры:

- лидирования:
Год

Команда

Шасси
1950
Charles Pozzi

Talbot Lago T26C
Ecurie Rosier

Talbot Lago T26C
Automobiles Talbot-Darracq SA

Talbot Lago T26C-DA
1951
Ecurie Rosier

Talbot Lago T26C-DA
1952
Ecurie Rosier

Ferrari 500
1953
Ecurie Rosier

Ferrari 500
1954
Ecurie Rosier

Ferrari 500

Maserati 250F
Officine Alfieri Maserati

Maserati 250F
1955
Ecurie Rosier

Maserati 250F
1956
Ecurie Rosier

Maserati 250F
A former motor cycle racer and hill-climb specialist, Rosier had just started to develop his racing career when the war intervened, and it was 1947 before this garage owner from Clermont Ferrand could compete on a wider stage.
Equipped with his self-prepared Talbot, Rosier won the 1947 Albi GP after more speedy opponents had dropped out and this win obviously set the tone for the rest of his career, for he usually raced well within his limits and placed great store by strategy and reliability as a route to success. In 1948, as a member of the Ecurie France team, he took delivery of a single-seater Lago-Talbot, winning the Grand Prix du Salon and finishing fourth at the Comminges, Pau and British GPs. The following season, with the Talbot probably at its peak relative to the opposition, Rosier won the Belgian GP and, with a succession of steady finishes, was crowned champion of France, a title he was to hold for four years.
Alfa Romeo ruled the roost in 1950, the year of the inaugural World Championship, but the crafty Rosier was always well placed to pick up the pieces, and he took some good points-scoring finishes in championship Grands Prix, as well as winning the Albi and Dutch GPs. Adapting his Talbot to sports car specification, he also won that season's Le Mans 24-hour race with his son Jean-Louis, though it was the father who was the pillar of the achievement, driving for some 20 hours. By 1951 the Talbot was no longer a competitive proposition, but Louis still managed to coax the elderly car to the finish with astonishing consistency, winning the non-championship Dutch and Bordeaux GPs.
The 1952 season brought a change of regulations, and Rosier lost no time in getting his hands on a Ferrari T375 and a state-of-the-art Ferrari T500 F2 car. The Italian machines were naturally painted French blue, and Rosier quickly put one of them to good use, winning the Albi GP in the big-engined model. For 1953 he continued with the same equipment, taking yet another win in the Albi GP and a victory in the Sables d'Olonne GP with the T500, while his old Talbot was brought out for the Reims 12 Hours, in which he took second place with Giraud-Cabantous.
By now Rosier was well past his best as a driver, but he pushed ahead undaunted the following season, and after racing a Ferrari 625 he bought a Maserati 250F which he continued to campaign in Grands Prix and non-championship events in a steady and reliable fashion, as well as handling his own Ferrari 3-litre sports car. Ironically, Rosier shared a Maserati T300S with Behra to win the 1956 Paris 1000 Km, his last win, before returning to the Montlhéry circuit he knew so well in this Ferrari for the Coupe du Salon. In pouring rain, Rosier overturned his car and suffered severe head injuries from which he died three weeks later. He was posthumously awarded the French Order of the Nation.
(c) 'Who is Who' by Steve Small, 2000