Италия

Иван Капелли

Capelli, Ivan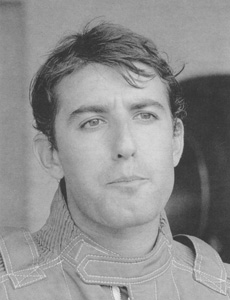 (c) 'Who is Who' by Steve Small, 2000
Сезонов в Ф1:

Лет в Ф1:

9

Гран При:

Старты:

93*

*не стартовал:

11

Победы:

- подряд:

Подиумы:

- подряд:

Поул-позиции:

- подряд:

Первый ряд:

- подряд:

Быстрые круги:

- подряд:

Лучший финиш:

Лучший старт:

3

Дубли:

Хет-трики:

Лидирование старт/финиш:

Большие шлемы:

Круги:

- лидирования:

46

Километры:

- лидирования:
Год

Команда

Шасси
1985
Tyrrell Racing Organisation

Tyrrell 014
1986
Jolly Club SpA

AGS JH21C
1987
Leyton House March Racing Team

March 871

March 87P
1988
Leyton House March Racing Team

March 881
1989
Leyton House March Racing Team

March 881

March CG891
1990
Leyton House Racing

Leyton House CG901

March CG891
1991
Leyton House Racing

Leyton House CG911
1992
Scuderia Ferrari SpA

Ferrari F92A (644)
Ferrari F92AT (644)
1993
Sasol Jordan

Jordan 193
The dividing line between success and failure in Grand Prix racing can be very narrow indeed, as the charming and popular Capelli has found to his cost. Having been generally perceived as being held back from the winner's circle only by the want of a top-flight car, the Italian's stock crashed with alarming rapidity when a golden opportunity with Ferrari turned sour.
Yet another ex-karting ace, Ivan went single-seater racing in 1982, taking sixth place in the Italian F3 championship. This brought him to the attention of Enzo Coloni, who quickly signed the Milanese to race his Ralt-Alfa. It was a stunning year for the team, with Capelli winning all but four of the series' 13 races to take the title by the staggering margin of 58 points. With Italy well and truly conquered, Coloni took his charge into the European arena, and once again Capelli triumphed, though much less decisively. His European F3 championship was tainted with allegations regarding the car's legality, and, as he acknowledged, he inherited a couple of lucky wins, including the prestigious Monaco race.
National Service then interrupted Ivan's racing progress, and when he entered the 1985 F3000 series at Vallelunga with a March, he immediately rolled it almost to the point of destruction. Despite the most meagre of budgets, Capelli and his team did an outstanding job and he won the Österreichring round to earn a couple of Grand Prix drives with Ken Tyrrell late in the season. Somewhat surprisingly, he was not on the F1 shopping list for 1986 and settled into another year of F3000 with the Genoa team, the mid-season arrival of Leyton House sponsorship giving the privateer outfit the boost it needed in its successful championship quest. Capelli made another brief foray into Formula 1 with AGS, but long-term his future was to lie wrapped in the comforting folds of the turquoise-blue Leyton House March Racing Team. In a sense the team was Ivan's family; they believed in him and he reciprocated. Growing in stature, he had taken the car right to the front of the grid by the end of the 1988 season, and briefly led the Portuguese GP before taking a superb second place. This progress was temporarily halted in a disappointing year plagued by unreliability and the almost bewildering array of handling problems associated with the March CG891, but Capelli bounced back the following year, finishing second to Prost at Paul Ricard and looking a potential winner at Silverstone until retirement. Ivan's final year with the team was spent embroiled in development of the new llmor V10, and it has to be said that some of his performances were less than convincing. With the team's owner having been arrested over financial irregularities in Japan, the future looked bleak, and Capelli stood down for the two end-of-season races happy in the knowledge that he had a Ferrari contract in his pocket for 1992. However, it was to be a season of almost unmitigated misery for poor Ivan, who failed to come to grips with the Ferrari F92A, a car which missed the boat on just about every count.
Before the season was out, Capelli found himself cast aside in favour of test driver Nicola Larini and his options appeared limited. To everyone's surprise he was back on the grid at Kyalami with the Jordan team, reunited with his old boss from Leyton House/March, Ian Phillips. It was to be a brief and unhappy sojourn for the Italian, who crashed very heavily in South Africa and then failed to qualify at Interlagos before an amicable parting of the ways left a crushingly disappointed Capelli to come to the conclusion that he had no Formula 1 future at all when he had not yet reached the age of thirty.
Capelli picked up the pieces of his shattered career, and joined the Nissan works team to race the 2-litre Primera in the German Super Touring championship in 1995 and 1996, but since then he has been an infrequent competitor, picking up occasional sports car drives to keep his hand in. Ivan still maintains his involvement in Grand Prix racing in a commentary role for Bernie Ecclestone's Italian digital broadcasts.
(c) 'Who is Who' by Steve Small, 2000