Великобритания

Мартин Брандл

Brundle, Martin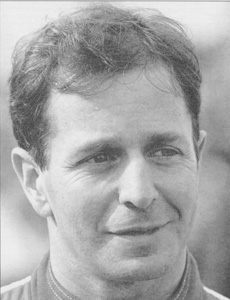 (c) 'Who is Who' by Steve Small, 2000
| | | |
| --- | --- | --- |
| Родился: | 01.06.1959 | Кингс-Линн, Норфолк |
Сезонов в Ф1:

Лет в Ф1:

13

Гран При:

Старты:

158*

*не стартовал:

9

Победы:

- подряд:

Подиумы:

- подряд:

2

Поул-позиции:

- подряд:

Первый ряд:

- подряд:

Быстрые круги:

- подряд:

Лучший финиш:

Лучший старт:

3

Дубли:

Хет-трики:

Лидирование старт/финиш:

Большие шлемы:

Круги:

- лидирования:

Километры:

- лидирования:
Год

Команда

Шасси
1984
Tyrrell Racing Organisation

Tyrrell 012
1985
Tyrrell Racing Organisation

Tyrrell 012

Tyrrell 014
1986
Data General Team Tyrrell

Tyrrell 014

Tyrrell 015
1987
West Zakspeed Racing

Zakspeed 861

Zakspeed 871
1988
Canon Williams Team

Williams FW12
1989
Motor Racing Developments

Brabham BT58
1991
Motor Racing Developments

Brabham BT59Y

Brabham BT60Y
1992
Camel Benetton Ford

Benetton B191B

Benetton B192
1993
Ligier Gitanes Blondes

Ligier JS39
1994
Marlboro McLaren Peugeot

McLaren MP4-9
1995
Ligier Gitanes Blondes

Ligier JS41
1996
Benson & Hedges Jordan Peugeot

Jordan 196
It must have been more than a little galling for Brundle to see Ayrton Senna sweeping all before him in Grand Prix racing, for they were once very evenly matched in Formula 3. Martin may not have the innate talent of the sadly deceased World Champion but, in a truly competitive F1 car, he would surely have been a Grand Prix winner at the very least.
Back in 1983, Brundle started the F3 season buoyed by a strong finish to his first year in the series and ready to pit himself against Senna, the latest Formula Ford/FF2000 hot-shot. Watching the Brazilian simply disappear into the distance to win no fewer than nine races would have broken the resolve of a lesser man, but in the second half of the season Martin staged a comeback. Winning six races, he fell just short in the chase for the Marlboro F3 title, but had given his career prospects a massive boost.
Joining Tyrrell in 1984, he finished fifth in his first race, and the nimble Cosworth-powered car was later in its element at Detroit, where Martin took a brilliant second place. Then came two blows to his progress. A practice crash at Dallas left him with broken ankles, ending his season, and, to add insult to injury, Tyrrell's points were later expunged due to the team's technical misdemeanours. Starting from scratch in 1985, Brundle waited patiently for the Renault turbo engine which by now was a long-overdue necessity for the team. Driving sensibly and displaying great car control, Brundle did what he could with the equipment at his disposal, showing the odd flash of naked aggression, no doubt due to the frustration of being so far off the pace.
Reasoning that any move would be beneficial, Brundle opted to join Zakspeed in 1987 but, a gutsy fifth at Imola notwithstanding, it turned out to be a big mistake. Now four seasons into his Grand Prix career and seemingly no further forward than when he came into Formula 1, Martin took the brave decision to join Jaguar for a season of sports car racing rather than just trail round at the tail-end of the Grand Prix pack. His courage was rewarded, the Norfolk man winning the World Sports Car drivers' title with victories at Jarama, Monza, Silverstone, Brands Hatch and Fuji. In tandem with this programme, he jetted back and forth across the Atlantic to compete for Jaguar in IMSA, sharing the winning car in the Daytona 24 Hours.
A one-off drive for Williams at Spa kept Brundle in the picture, and for 1989 he joined the Brabham team as a much more confident and purposeful performer, bringing the Judd-powered car into the points on three occasions. Unfortunately the team was already suffering from financial strictures and, tiring of the uncertainty over Brabham's plans, Martin went back to Jaguar for the 1990 season, the highlight of which was, of course, the team's Le Mans victory when Brundle shared the winning car with John Nielsen and Price Cobb. Tempted by a package which included a Yamaha engine, he rejoined Brabham for 1991, but spent a generally frustrating season watching the stop-start development of a quite promising car gradually tail away.
By the end of the year he was glad to be able to look forward to a really good drive at last. Joining his old Jaguar boss Tom Walkinshaw at Benetton, Brundle made a pretty disastrous start in the first four races, which in retrospect fatally damaged his long-term prospects with the team. From Imola onwards Martin scored points in every round bar Canada (a race which he could well have won), and it was very hard on him indeed when he was dropped in favour of Patrese. He moved to Ligier for 1993 and, after another tardy start to the season, helped bring about a welcome improvement in the team's fortunes, showing an application that had been sorely lacking there. His reward should have been the chance to carry on the good work in 1994, but in the end Martin successfully bided his time before grabbing the drive at McLaren vacated by Senna.
Brundle's second place at Monaco was the high spot in a fraught season at Woking, with the newly forged alliance with Peugeot doomed to last just 16 races. Honest, open and diligent, Martin would have loved to stay with the team for 1995, but in the end his seat went to Nigel Mansell. Brundle made a swift return to Ligier to work with Tom Walkinshaw once again, though the Mugen-Honda engine deal meant that Martin would only compete in 11 of the 17 races. Brundle shone on the team's home track of Magny Cours, hounding Coulthard's Williams to the finish line to claim fourth, and he picked up a place on the podium at Spa, but could achieve little else with a car that just wasn't quick enough.
The 1996 season saw Martin on the move once more, joining up again with Eddie Jordan (his old boss from the far-off F3 days of 1983). With Jordan needing to deliver the goods, it was to be a tough year for the once happy-go-lucky team who had by now become serious heavyweight under-achievers. After miraculously emerging unscathed from a first-corner crash in the opening Grand Prix at Melbourne, Brundle struggled to come to terms with the car's set-up. By mid-season things had improved but, crucially, he and team-mate Barrichello had already lost the confidence of the team management and both were bundled out at season's end to make way for Fisichella and Ralf Schumacher.
With no further Formula 1 prospects, Martin has since forged a brilliantly successful career as a TV commentator and taken on the role of adviser to David Coulthard. He kept his reflexes sharp by racing for Toyota at Le Mans for three successive years between 1997 and 1999 but, after coming so close to victory on two occasions, seems unlikely to return for a fourth time in 2000.
(c) 'Who is Who' by Steve Small, 2000