Австралия

Джек Брэбэм

Brabham, Jack

Brabham, Sir John Arthur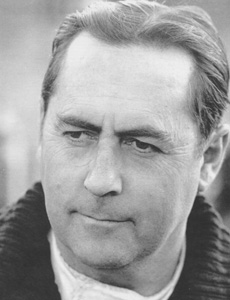 (c) 'Who is Who' by Steve Small, 2000
| | | |
| --- | --- | --- |
| Родился: | 02.04.1926 | Хертсвилл, Сидней |
| Умер: | 19.05.2014 | Голд-Кост |
Сезонов в Ф1:

Лет в Ф1:

16

Гран При:

Старты:

126*

*не стартовал:

10

Победы:

- подряд:

5

Подиумы:

- подряд:

5

Поул-позиции:

- подряд:

3

Первый ряд:

- подряд:

7

Быстрые круги:

- подряд:

2

Лучший финиш:

Лучший старт:

1

Дубли:

Хет-трики:

3

Лидирование старт/финиш:

Большие шлемы:

2

Круги:

- лидирования:

824

Километры:

- лидирования:
Год

Команда

Шасси
1955
Cooper Car Co

Cooper T40
1956
Jack Brabham

Maserati 250F
1957
Cooper Car Co

Cooper T43
Cooper Car Co/RRC Walker

Cooper T43
RRC Walker

Cooper T43
1958
Cooper Car Co

Cooper T45
1959
Cooper Car Co

Cooper T45

Cooper T51
1960
Cooper Car Co

Cooper T51

Cooper T53
1961
Cooper Car Co
Cooper T55
Cooper T58
1962
Brabham Racing Organisation

Brabham BT3

Lotus 24
1963
Brabham Racing Organisation

Brabham BT3

Brabham BT7

Lotus 25
1964
Brabham Racing Organisation

Brabham BT11

Brabham BT7
1965
Brabham Racing Organisation

Brabham BT11
1966
Brabham Racing Organisation

Brabham BT19

Brabham BT20
1967
Brabham Racing Organisation

Brabham BT19

Brabham BT20

Brabham BT24
1968
Brabham Racing Organisation

Brabham BT24

Brabham BT26
1969
Motor Racing Developments

Brabham BT26A
1970
Motor Racing Developments

Brabham BT33
Much has been made of Sir Jack's achievement in becoming the only driver to win the World Championship in a car of his own make. But that is only part of the story, for he was also the man who was largely responsible for developing the rear-engined Cooper which was to change the face of Formula 1 for ever; went to Indianapolis in 1961 and shook the establishment; built not only his own Grand Prix challenger but also a succession of superb Formula 2 cars which allowed so many drivers to shine; and was competitive to the end of his long career. Bowing out at the age of 44 in 1970, he could still show the youngsters a trick or two!
Jack had spent a number of years in the cut and thrust of midget racing on the cinder tracks of his native Australia, winning four successive titles between 1948 and 1951, before switching to hill-climbs, taking the championship in 1953. That season Jack was bought a Cooper-Bristol which was christened the RedeX Special and began to clean up with it but, eager to progress, he came to England in 1955 and soon joined up with the Cooper team, making an early Grand Prix debut in the 'Bobtail' special. Although he drove a Maserati 250F in 1956, taking third places in the Aintree 200 and the Vanwall Trophy at Snetterton, Jack spent most of the season racing Cooper's 1500 cc sports car, while developing the Formula 2 car which he was to use to such great effect in 1957.
In 1958 Moss won the Argentine GP with Rob Walker's little Cooper, proving that the car could be a serious contender, and Jack persevered with the works machine, steadily honing the ground-breaking design on a race-by-race basis. He took occasional national wins, for example in the London Trophy and the Gold Cup, before the start of two golden years in 1959-60 when the Cooper proved, if not always unbeatable, at least very reliable, and Brabham won his first two championship titles, taking seven Grand Prix wins in the process. Other victories included the Brussels and Pau GPs in 1960, and the International Trophy in 1961, the year the team's fortunes began to slip.
In 1962 Jack branched out on his own, using a Lotus as a stop-gap while his first Brabham was completed. It was late in the season before the BT3 appeared but this simple spaceframe car was very effective, soon taking World Championship points and a second place in the non-title Mexican GP. For 1963, Jack signed Dan Gurney to drive for the team and with such a fine driver on board he sometimes took a back seat, but his delight on the occasions when he beat the lanky Californian was obvious. Although Jack did not manage a championship win with his Brabham in the 1.5-litre formula, he scored a number of non-title victories, including races at Solitude and Zeltweg in 1963, and the International Trophy and Aintree 200 in 1964. In addition, he was very successful during the winter trips down-under for the Tasman series and in the newly introduced Formula 2, where he took four first places and two seconds in seven 1964 starts.
Brabham's finest season was 1966, when he won four championship Grands Prix with the ultra-reliable Repco-engined car to secure his third title, in addition to the F1 International Trophy and Gold Cup races, and no fewer than ten Formula 2 events in the Brabham-Honda. For 1967 reliability paid dividends once more; Jack took a couple of wins but Denny Hulme won the title for Brabham before heading off to McLaren. The Repco success was a minor miracle which couldn't last, and it didn't, with the four-cam 1968 engine a disastrous failure that blighted the season. Brabham switched to Ford power for 1969 and signed Jacky Ickx, but still won the International Trophy and had another crack at Indianapolis which ended in retirement with ignition troubles. In 1970, Jack's final year, he was quickly out of the traps with a runaway victory in South Africa, before enduring the heartache of losing a win at Monaco on the last corner when pressured into a mistake by Rindt. He also led the British GP until running out of fuel on the last lap, with Rindt once again the beneficiary.
Upon his retirement Brabham sold up and walked away from racing to spend more time on his other business interests, but the sport would not let him go. His three sons, Geoff, Gary and David, all became successful drivers in their own right, and the 'old man' is often seen at the circuits, proffering his advice, no doubt, in his own inimitable and economical way.
(c) 'Who is Who' by Steve Small, 2000