Бразилия

Рубенс Баррикелло

Barrichello, Rubens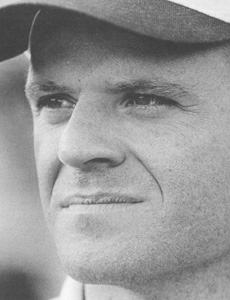 (c) 'Who is Who' by Steve Small, 2000
| | | |
| --- | --- | --- |
| Родился: | 23.05.1972 | Сан-Паулу |
Сезонов в Ф1:

Лет в Ф1:

19

Гран При:

Старты:

322*

*не стартовал:

4

Победы:

- подряд:

2

Подиумы:

- подряд:

7

Поул-позиции:

- подряд:

2

Первый ряд:

- подряд:

3

Быстрые круги:

- подряд:

2

Лучший финиш:

Лучший старт:

1

Дубли:

Хет-трики:

2

Лидирование старт/финиш:

Большие шлемы:

Круги:

- лидирования:

854

Километры:

- лидирования:
Год

Команда

Шасси
1993
Sasol Jordan

Jordan 193
1994
Sasol Jordan

Jordan 194
1995
Total Jordan Peugeot

Jordan 195
1996
Benson & Hedges Jordan Peugeot

Jordan 196
1997
HSBC Malaysia Stewart Ford

Stewart SF1
1998
HSBC Stewart Ford

Stewart SF2
1999
HSBC Stewart Ford

Stewart SF3
2000
Scuderia Ferrari Marlboro

Ferrari F1-2000 (651)
2001
Scuderia Ferrari Marlboro

Ferrari F2001 (652)
2002
Scuderia Ferrari Marlboro

Ferrari F2001 (652/2)

Ferrari F2002 (653)
2003
Scuderia Ferrari Marlboro

Ferrari F2002 (653/2)

Ferrari F2003-GA (654)
2004
Scuderia Ferrari Marlboro

Ferrari F2004 (655)
2005
Scuderia Ferrari Marlboro

Ferrari F2004M (655)

Ferrari F2005 (656)
2006
Lucky Strike Honda Racing F1 Team

Honda RA106
2007
Honda Racing F1 Team

Honda RA107
2008
Honda Racing F1 Team

Honda RA108
2009
Brawn GP Formula One Team

Brawn BGP 001
2010
AT&T Williams

Williams FW32
2011
AT&T Williams

Williams FW33
Five times the Brazilian karting champion, Barrichello arrived in Europe as a shy 17-year-old at the beginning of 1990, having contested only 11 Formula Ford races in his native country. He came to compete in the CM Lotus Euroseries - one of the first rungs on the ladder to Formula 1 - with backing from Arisco (a Brazilian food conglomerate), which intended to take him all the way to the top. In the comfortable environment provided by Scuderia Salvati Draco, Rubens quickly became the season's front-runner, winning five rounds and the title.
This triumph earned him a seat in Dick Bennetts' West Surrey Racing F3 team for 1991. It was success again as Rubens came through late in the season to win the title when his main rival, David Coulthard, stumbled.
Already the subject of interest from Formula 1 teams, Barrichello took the next step up into F3000 and, despite the political and financial pressures that beset the II Barone Rampante team, Rubens was a consistent finisher, achieving third place in the final standings. His seemingly inexorable climb to Grand Prix racing was complete when that great talent-spotter Eddie Jordan placed his faith in the 21-year-old to help wipe away the memories of a disastrous 1992 season.
He soon proved Eddie's wisdom with a stunning drive in the rain-soaked European GP at Donington which saw him run as high as second place until fuel-pressure problems ended his race, though this performance no doubt reflected the benefit of having traction control in slippery conditions. However, as the season developed he comfortably outpaced his more vaunted (if demotivated) team-mates Capelli and Boutsen, before the uncertainty regarding Rubens' real ability was increased by a succession of partners towards the end of the year. The arrival of Eddie Irvine at Suzuka helped lift the team - and Barrichello - to a new level of performance, and it was felt by many that he needed this sort of competition.
Certainly he started the 1994 season with real intent, before miraculously escaping serious injury in practice for the San Marino Grand Prix. The horrendous events of that weekend must have left Rubens more traumatised than most as he struggled to come to terms with the loss of his friend and mentor Ayrton Senna. Understandably he took a little while to return to his best, and the joy of taking pole position at a rain-soaked Spa was probably the high point of his, and Jordan's, year.
Rumours abounded that Barrichello was a target for McLaren, but in the event he remained with Jordan for 1995, buoyed by the prospect of a works engine deal with Peugeot. Numerous excellent qualifying performances and second place in Canada showed what could be achieved, but a catalogue of mechanical failures were to cost Rubens and his team dear. The 1996 season soon produced the false dawn of a front-row start in Brazil, but after Barrichello slithered off the wet track in the race his year slipped into a downward spiral in which he never really regained his confidence.
Despite his tender years, Jordan felt they could coax no more from the personable young Brazilian, who they felt needed to raise his game to a more consistent level if he was to progress beyond the 'promising' category. An amicable parting led to Rubens' joining the newly formed Stewart Grand Prix team for 1997. The partnership proved a productive one, and his superb second place in the rain at Monaco gave credibility to both team and driver. While the following year was largely wasted in midfield obscurity, Barrichello emerged in 1999 as a much more mature performer. He ran at the front in a number of races and was rightly disappointed not to have been the man to give Stewart their first Grand Prix win when Johnny Herbert posted an unlikely victory at the Nürburgring.
Seven seasons in Formula 1 have yet to see the gentle Brazilian take a Grand Prix win, but a dream move to Ferrari in 2000 to partner Schumacher should see that ambition realised at last. Still aged only 27, Rubens can afford to be patient at Maranello and, provided he can cope with the politics and the pressure, he has every chance of inheriting the throne when 'King Michael' decides to step down.
(c) 'Who is Who' by Steve Small, 2000