Великобритания

Грэм Хилл

Hill, Graham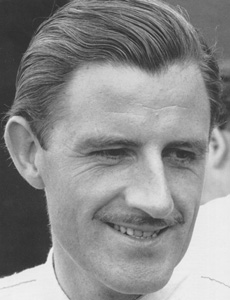 (c) 'Who is Who' by Steve Small, 2000
| | | |
| --- | --- | --- |
| Родился: | 15.02.1929 | Хэмпстед, Лондон |
| Умер: | 29.11.1975 | Аркли, Барнет, Хартфордшир |
Сезонов в Ф1:

Лет в Ф1:

18

Гран При:

Старты:

176*

*не стартовал:

15

Победы:

- подряд:

2

Подиумы:

- подряд:

5

Поул-позиции:

- подряд:

2

Первый ряд:

- подряд:

9

Быстрые круги:

- подряд:

2

Лучший финиш:

Лучший старт:

1

Дубли:

Хет-трики:

2

Лидирование старт/финиш:

Большие шлемы:

Круги:

- лидирования:

1102

Километры:

- лидирования:
Год

Команда

Шасси
1958
Team Lotus

Lotus 12

Lotus 16
1959
Team Lotus

Lotus 16
1960
Owen Racing Organisation

BRM P25

BRM P48
1961
Owen Racing Organisation

BRM P48/57

BRM P57
1962
Owen Racing Organisation

BRM P57
1963
Owen Racing Organisation

BRM P57

BRM P61
1964
Owen Racing Organisation

BRM P261
1965
Owen Racing Organisation

BRM P261
1966
Owen Racing Organisation

BRM P261

BRM P83
1967
Team Lotus

Lotus 33

Lotus 43

Lotus 49
1968
Gold Leaf Team Lotus

Lotus 49
Team Lotus

Lotus 49
Gold Leaf Team Lotus

Lotus 49B
1969
Motor Racing Developments

Brabham BT26A
Gold Leaf Team Lotus

Lotus 49B

Lotus 63
1970
Brooke Bond Oxo Racing/Rob Walker Team

Lotus 49C
Rob Walker Racing Team

Lotus 49C
Brooke Bond Oxo Racing/Rob Walker Team

Lotus 72C
1971
Motor Racing Developments

Brabham BT33

Brabham BT34
1972
Motor Racing Developments

Brabham BT33

Brabham BT37
1973
Embassy Racing

Shadow DN1
1974
Embassy Racing with Graham Hill

Lola T370
1975
Embassy Racing with Graham Hill

Hill GH1

Lola T370

Lola T371
Universally popular, Graham captured the public's imagination like no other racing driver of the period. Ordinary people, particularly those who had only a passing interest in the sport, took to this suave but somehow homely character, who could charm and amuse in a way which, say, the reserved Clark, opinionated Surtees or rather earnest Stewart could not - due in part, perhaps, to the fact that he had started his career from nothing and shown unbelievable single-mindedness and much courage, not to mention an appetite for hard work, to reach the very top of his profession.
The early days were spent scrounging drives in return for his services as a mechanic, before he began racing regularly in 1956 in Lotus and Cooper sports cars. In fact, he was working as a mechanic for Colin Chapman, who didn't consider him that seriously as a driver until he had proved himself elsewhere. When Lotus entered Grand Prix racing in 1958, Graham was back as a driver, making his debut at Monaco, where a wheel fell off. His two seasons with the fragile Lotus 16 were largely unsuccessful, the cars suffering all sorts of failures.
For 1960 he joined BRM, who had won a Grand Prix and were theoretically better placed to further his career. He missed the chance of his first Grand Prix win at Silverstone that year when, having taken the lead from Jack Brabham, a slight error brought a heavy penalty when he spun into retirement. If outright victory was still elusive, then at least he was now finishing races, and consolidating his position as a fine all-rounder by driving for Porsche in Formula 2 and sports cars, taking third and a class win in the Buenos Aires 1000 Km with Bonnier. After another barren year in 1961 when the British four-cylinder cars were outclassed by Ferrari, it was win or bust for the BRM team with the threat of closure if success was not achieved in 1962. Armed with the new V8-engined car, Graham responded brilliantly by winning the Dutch GP, and then, after losing seemingly certain triumphs in both the Monaco and French GPs, he took the BRM to three more victories to claim a thoroughly deserved first World Championship.
The next three seasons saw some magnificent racing with Hill battling it out for supremacy with Clark, Surtees, Gurney et al., and coming very close to a second title in Mexico City in 1964, where an accidental collision with Bandini cost him his chance. However, the championship seemed to be of less importance in those days, each race carrying more weight in its own right. Memorably he took a hat-trick of wins in both the Monaco and US GPs, but there were many great drives which brought only podium finishes, such was the level of competition.
Graham was certainly one of the most active drivers of the period, and every weekend he seemed to be flying somewhere to race, handling a bewildering array of machinery from Seattle to Kyalami, or Karlskoga to Pukekohe. Driving Ferrari sports and GT cars for Maranello Concessionaires, he won the 1963 and 1964 Tourist Trophy races and the 1964 Reims 12 Hours and Paris 1000 Km, as well as taking second place at Le Mans the same year - all co-driving with Bonnier. Graham was unable to add to his tally of Grand Prix wins during the first year of the 3-litre formula in 1966, but he scored a contentious victory after a confused finish at the Indianapolis 500.
It was a great surprise when Hill moved camps in 1967, joining Jim Clark at Lotus, to race the new Ford-Cosworth-engined Lotus 49. Its potential was enormous, and Graham was back in the hunt, but he had to endure a string of disappointments as his car fell prey to niggling maladies. Everything changed on 7 April 1968, when the team was devastated by the death of Jim Clark at Hockenheim. Graham helped restore morale by immediately winning the next two races in Spain and Monaco, and as the season wore on he resisted the challenges of Stewart and Hulme to take his second championship. Joined by Jochen Rindt in 1969, Hill won his fifth Monaco GP, but was soon overshadowed by the Austrian and the season ended in near-disaster when he was thrown from his Lotus at Watkins Glen when a tyre deflated, suffering badly broken legs.
Now aged 40, many believed it was time for him to retire, but Graham was no quitter and sheer bloody-mindedness saw him back in the cockpit of Rob Walker's Lotus at Kyalami despite still being almost unable to walk. Surprisingly he managed some points finishes early on and drove superbly in the Race of Champions to take fourth place despite gearbox trouble, but with Walker's Lotus 72 late in arriving the season petered out. Moving to Brabham for 1971, Graham won the International Trophy in the new 'lobster-claw' BT34, but had a thin time of it elsewhere. In Formula 2 he led the smart Rondel team, winning a thrilling race at Thruxton from Ronnie Peterson to show there was life in the old dog yet, but in truth a slow decline had already set in. His second season at Brabham was thoroughly lacklustre, and the year was illuminated only by his victory in the Le Mans 24 Hours for Matra with Pescarolo, Graham thus completing the unique achievement of winning the World Championship, the Indy 500 and the Sarthe classic.
With no prospect of a decent works drive in Grands Prix, Hill took the logical step of setting up his own team, showing some spirit with the difficult-to-handle Shadow in 1973 but getting nowhere fast in the reliable but heavy Lola the following year. In 1975 Graham took the decision to build his own car, but after failing to qualify at Monaco he remained out of the cockpit until announcing his retirement at the British GP meeting. Of course, by this time Graham had taken on Tony Brise, and felt he had in his charge a future champion. However, returning from a test session with the team's latest car at Paul Ricard in late November, Hill, piloting his own plane, clipped the tree tops in dense fog over Arkley golf course while approaching Elstree airfield and crashed. Not only did one of motor racing's great figures perish, so too did poor Brise and four other team members.
(c) 'Who is Who' by Steve Small, 2000