Великобритания

Джон Сертис

Surtees, John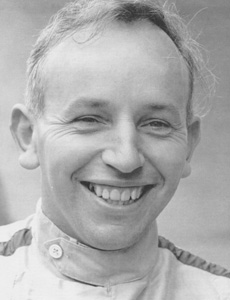 (c) 'Who is Who' by Steve Small, 2000
| | | |
| --- | --- | --- |
| Родился: | 11.02.1934 | Татсфилд, Суррей |
Сезонов в Ф1:

Лет в Ф1:

13

Гран При:

Старты:

111*

*не стартовал:

14

Победы:

- подряд:

Подиумы:

- подряд:

4

Поул-позиции:

- подряд:

Первый ряд:

- подряд:

4

Быстрые круги:

- подряд:

2

Лучший финиш:

Лучший старт:

1

Дубли:

Хет-трики:

3

Лидирование старт/финиш:

Большие шлемы:

Круги:

- лидирования:

308

Километры:

- лидирования:
Год

Команда

Шасси
1960
Team Lotus

Lotus 18
1961
Yeoman Credit Racing Team

Cooper T53
Frank J Harrison

Lotus 18
1962
Bowmaker-Yeoman Racing Team

Lola Mk4
Lola Mk4A
1963
Scuderia Ferrari SpA SEFAC

Ferrari 156

Ferrari 156 Aero
1964
North American Racing Team

Ferrari 1512

Ferrari 156
Scuderia Ferrari SpA SEFAC

Ferrari 156
North American Racing Team

Ferrari 158
Scuderia Ferrari SpA SEFAC

Ferrari 158
1965
Scuderia Ferrari SpA SEFAC

Ferrari 1512

Ferrari 158
1966
Cooper Car Co

Cooper T81
Scuderia Ferrari SpA SEFAC

Ferrari 312/66
1967
Honda Racing

Honda RA273

Honda RA300
1968
Honda Racing

Honda RA300

Honda RA301
1969
Owen Racing Organisation

BRM P138

BRM P139
1970
Team Surtees

McLaren M7C

Surtees TS7
1971
Brooke Bond Oxo Racing/Rob Walker Team Surtees

Surtees TS7

Surtees TS9
1972
Team Surtees

Surtees TS14
John Surtees is widely honoured as the only World Champion on two wheels and four, a remarkable achievement of which he can justly be proud. But that tag tends to be used so often that it is easy to forget what a brilliant all-round racing driver he really was. Born into a motor cycling background - his father Jack was an amateur racer - the young Surtees began racing on two wheels seriously in 1951, becoming a star on Nortons through to the mid-fifties when he switched to the Italian MV Agusta concern. From 1956 to 1960 Surtees was the outstanding rider of the day, winning seven world titles in the 350 cc and 500 cc classes. He had some promising trials with both Vanwall and Aston Martin in 1959 and, when his bike commitments allowed, embarked on his car racing career early in 1960.
A win first time out at Goodwood in Ken Tyrrell's Cooper Formula Junior marked him down as a special talent. No sooner had he purchased his own F2 Cooper than he received an invitation from Lotus to race their Formula 1 Lotus 18. At this point Colin Chapman was adroitly juggling with a number of drivers, a situation of which John was unaware. Nevertheless he proved staggeringly quick for one so inexperienced. In his second Grand Prix he was second only to Brabham, and he led in Portugal before an error cost him dear. Not so worldly-wise in those early days, John shied away from signing to drive alongside Jim Clark for the 1961 season, unhappy with Chapman's somewhat cavalier attitude towards his contract with Innes Ireland. In the short term at least, it proved to be the wrong decision. Joining the Yeoman Credit-backed team running off-the-shelf Coopers for 1961, Surtees recorded only mediocre results, the sole minor success being a win in the Glover Trophy. Things improved when the team, now under the Bowmaker banner, aligned themselves with Lola, and Surtees, deeply involved in the development of the car, came close to a Grand Prix victory. He did win a non-title race at Mallory Park, but at the end of the year could resist the overtures of Ferrari no longer.
John had a galvanising effect on the team, not only as a driver but also as a source of technical input, particularly in the development of the monocoque chassis. Prior to his arrival at Maranello, Ferrari had completely lost their way but by mid-1963 Surtees had won both the German GP and Mediterranean GP to re-establish the Scuderia as a potent force once more. When the team introduced the 158 V8 engine early in 1964, Surtees at last found the car in which he could make a realistic championship bid. Mid-season victories in Germany and Italy enabled him to travel to the final round in Mexico with a chance of the title, and luck was on his side as his two rivals, Clark and Hill, both hit trouble. It may not have been one of the most convincing championship wins, but in a year when all the cars were evenly matched it was still thoroughly deserved.
The 1965 season found Ferrari bogged down with their flat-12 engine project, and most of Surtees' success came in the older 158 V8 at the beginning of the season. Apart from his sports car commitments, which brought victory in the Nürburgring 1000 Km, John was now running his own Lola T70 on the North American sports car scene, but in practice for a race at Mosport he suffered a massive accident which he was very lucky to survive - as it was he lay in hospital with serious back injuries for many weeks before making a brave comeback the following spring. Ironically 1966 was probably his finest year despite the bitter disagreement which caused him to leave Ferrari in mid-term. Before the split, John had won the Belgian GP, the Syracuse GP and the Monza 1000 Km sports car race, but afterwards he scored victories in the Mexican GP for Cooper and a whole succession of sports car races back in his Lola.
The 1967 season was another busy one. Surtees joined the Honda F1 effort but development proved to be a slow and painful process, though some reward came when the hastily prepared Lola-based 'Hondola' won a sensational Italian GP by a hair's-breadth from Jack Brabham. John's involvement with Lola was deep. Running their Formula 2 car, he broke the Brabham dominance on occasion, which was a not inconsiderable feat, but the Lola-Aston Martin sports car project was best forgotten. Meanwhile his transatlantic journeys to bag some of the lucrative purse-money on offer in Can-Am went on unhindered. With little headway being made during the second year of the Surtees-Honda alliance, the project was abandoned at the end of the season, and for 1969 John joined BRM but it was to become a nightmarish season for both parties. His Can-Am drives for Chaparral that year were also less than satisfactory when the narrow 2H car proved to be the most difficult machine he had ever handled.
The logical decision was to follow the example of his fellow drivers Brabham and McLaren and build his own Formula 1 car. He was obliged to run a McLaren while his own challenger was being prepared, but a superb drive and fastest lap in South Africa proved he could still cut it behind the wheel. There was even a brief and successful return to Ferrari for three sports car races, before development of the Surtees TS7 took over, an aggregate win in the end-of-season Gold Cup race at Oulton Park boosting his morale. The 1971 season proved tougher than expected as the new TS9 made only an occasional impression on the Grand Prix elite. In the less rarefied atmosphere of non-championship races, John scored some useful placings, again winning the Gold Cup, but there was no denying it had been a disappointing season for a man who had been used to much greater things.
Mike Hailwood's drive at Monza, coupled with a realisation that he could no longer fulfil all the roles in his team effectively, saw Surtees take a back seat in 1972. His third place in the International Trophy was his last Formula 1 success, while in Formula 2 he signed off his racing career with wins in the Japanese GP at Mount Fuji and the Shell GP at Imola. Thenceforth he concentrated on running his team, with a succession of drivers good, bad and indifferent filling the cockpit depending on the exigencies of the times.
Certainly few of them could meet the exacting standards required by this hardest of taskmasters. When suitable sponsorship dried up and medical problems which had dogged him intermittently as a result of his 1965 Mosport accident resurfaced, he quit the racing scene somewhat disillusioned. Happily, having remarried and become a contented family man, John now enjoys the historic racing scene in both cars and bikes, where he is a major attraction demonstrating many of the machines he handled with such brilliance in the past.
(c) 'Who is Who' by Steve Small, 2000